About Cordlife Circle Membership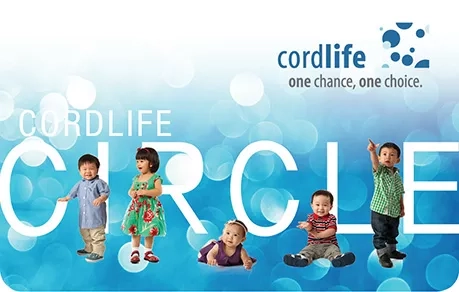 At Cordlife, we take care of our own. That's why as Cordlife Parents, you'll get complimentary access to our Cordlife Circle Membership Programme which gives you and your family access to our specially curated variety of Cordlife Circle Merchants to enjoy attractive discounts and exclusive privileges! Our Cordlife Circle Programme includes merchants from the following categories:
Maternity and Infant products
Food and Beverage
Health and Wellness
Lifestyle
Pampering Treats
Enrichment Programmes
And more!
Apply to be a Cordlife Circle Merchant
Kindly send the following details to mktg@cordlife.com or call us at 6238 0808 today!
Your company logo
A short write up on your company's brand, product and services
The type of promotion that you are offering to our Cordlife clients e.g. 15% off total purchase
Email address
Contact Number
Website Address
What do our merchants enjoy?
Be featured on our company website
Be featured on a rotational basis in our quarterly emails to our Clients.